The mission of the player development program is to "develop players and leaders of every level by coaching great fundamentals, advanced techniques, and football strategy in a supportive, judgment-free, fun learning environment with the end goal of improving the overall quality of play in the league."
Part of participating in the NYGFL is developing as a player. We do this on the field every single week, but there are other ways to do so as well. Whether it is through clinics, practice, or participation in tournaments, every NYGFLer is on a journey to become better at the various skills needed to play football. If you have questions about the player development program, please contact our Player Development Chair, Antwan Allen, at nygflpd@gmail.com.
These videos provide a foundation for different skill sets that are a part of playing in the NYGFL. If you are a beginning player, or want to learn the basics of something new, these can serve as a valuable resource.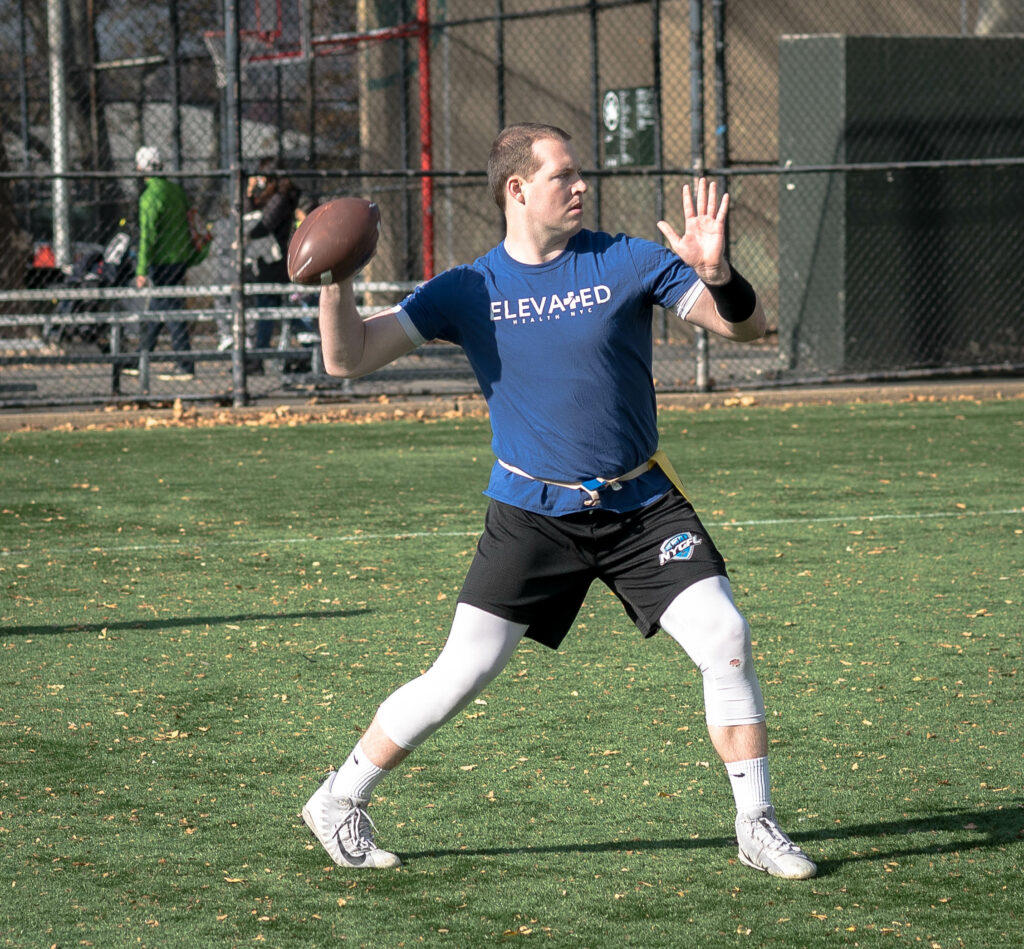 Offense
Defense
Trips

0:00

Quads

2:43

Twins

5:10
Offense 
1. How do I catch a football? 
2. Wide receiver basics
3. Beat press coverage (coming soon)
Defense
Cornerback Technique
Man Defense: