INCLUSION OF ALL MEMBERS OF OUR COMMUNITY

It is the Mission of the NYGFL to cultivate an inclusive and diverse environment for all members - gay, lesbian, bisexual, transgender, questioning and straight allies and, in so doing, to encourage and empower each individual to reach their goals as an athlete, teammate, friend, leader and member of the greater community.
Moreover, the NYGFL strives to use its fundraisers, social and cultural events and the sport of flag football itself to break down stereotypes, eliminate prejudice and discrimination and to educate the general public about the gay, lesbian, bisexual, transgendered, questioning and straight allies community with the ultimate goal of fostering greater tolerance and empathy.
No one shall be excluded from participating on the basis of sexual orientation, gender and gender identity, race, religion, nationality, ethnic origin, political beliefs, athletic ability, physical challenge, HIV status or gender identity.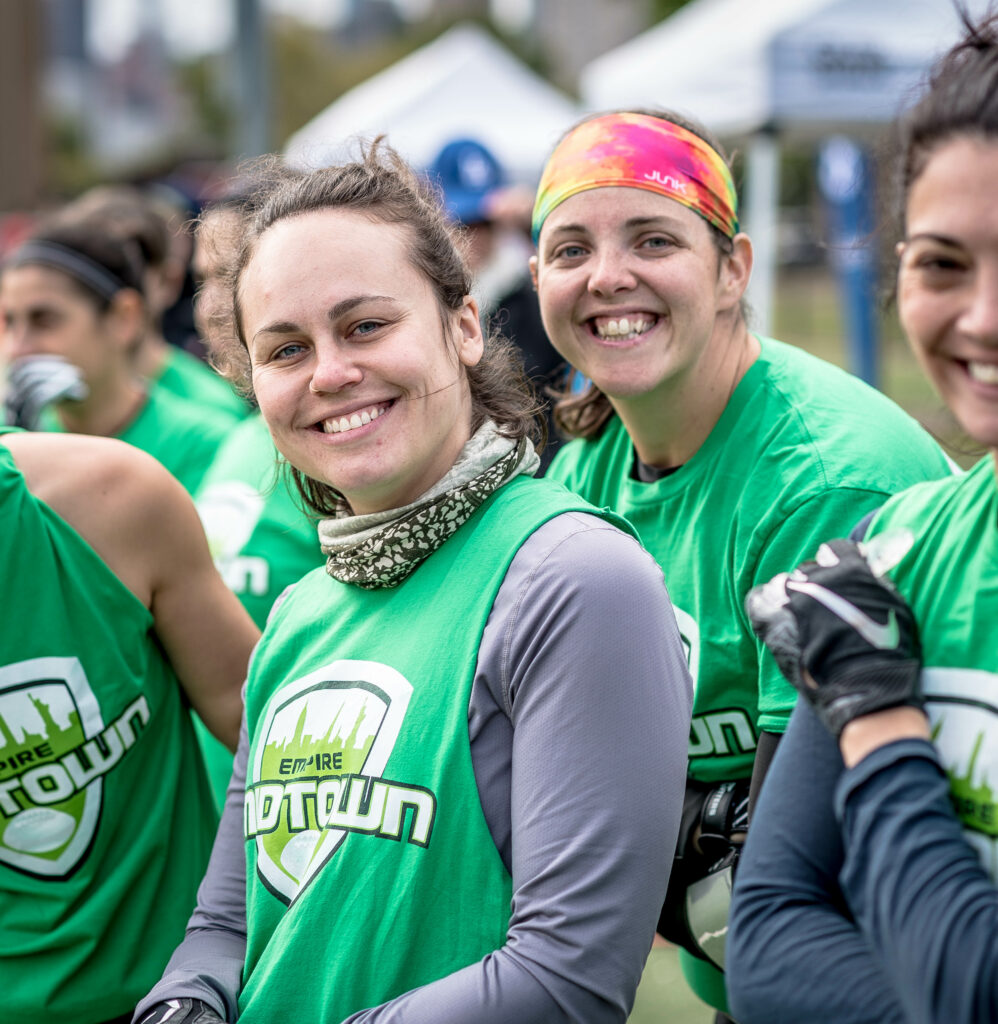 The NYGFL was founded in 2004, when eight strangers united to create a football league for members of the LGBTQ+ community to compete in a judgment-free environment. It was met with instant enthusiasm, with the first season featuring six teams and around 70 players in spring 2005. The on-field competition and off-field friendships led to exponential growth, and by the third season, its size nearly doubled.
18 years later, the NYGFL has evolved into one of the largest gay football leagues in the country with 20+ teams and several hundred participants each season. The league has been influential on the national level, fielding highly successful tournament teams and serving as a model for other cities. New York has been the proud host two Gay Bowl tournaments: Gay Bowl VII (2007) and Gay Bowl XIX (2019).
Most importantly, the NYGFL has become a very meaningful part of many people's lives. The value that players get from the league expands far beyond the football field, as they return year after year for the friendships, camaraderie, and sense of community.
Click here for a detailed reflection on the NYGFL's infancy and five-year anniversary, written by inaugural Hall of Fame member Mike Pinelli.

The NYGFL hosts two 10-week long seasons each year with roughly 250-300 players across the Open and Women's+ Divisions. The spring season typically runs from mid-March through late May, concluding ahead of Memorial Day Weekend. The fall season typically runs from mid-September through mid-December. Registration opens about 4-5 weeks ahead of each season. We always reserve a handful of spots for rookies and encourage new players of all skill levels to join!
Want more information? Check out our Frequently Asked Questions.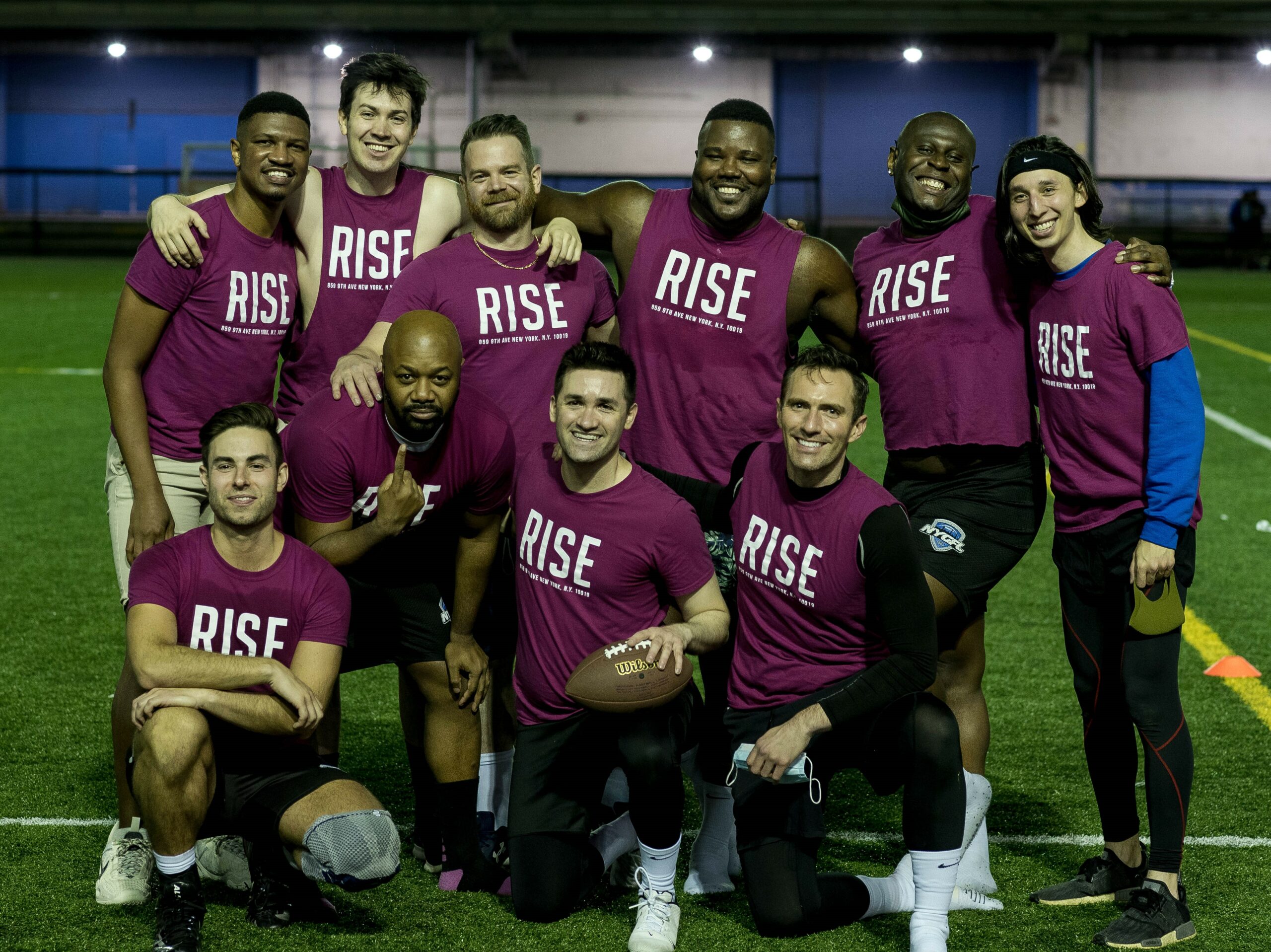 Connect with Us
Have more questions or want to stay up to date?